Cowboy Action Poncho
Finally, a weatherproof solution for action shooters - easy care gear for freedom of movement and distraction-free shooting.

Our durable unisex black or brown poncho is made of specially treated soft nylon fabric (comparable to GORE-TEX®). It's breathable, washable, water and windproof. Only $172.00 each and available in a tall version at no extra cost!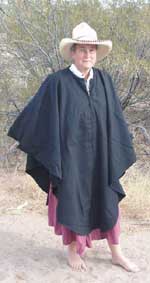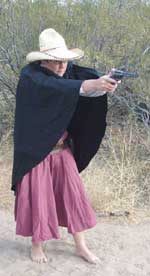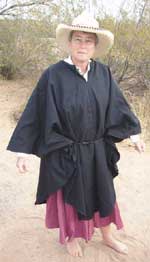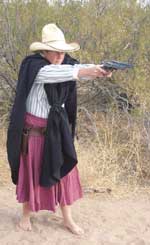 (L to R) Half-A-Hand Henri showing the Cowboy Action Poncho in the standard position, while shooting with it, with the waist cord cinched for windy conditions and with the middle tied by the cord. You decide how you want it!
(Half-A-Hand Henri - 2005 & 2006 SASS VT State Ladies Champion, 2006 SASS New England Regional Ladies Champion, 2005 SASS North East Regional Ladies Champion, 2005 SASS Ladies 49'er National Champion, 2006 & 2007 SASS Ladies Gunfighter National Champion and 2005 SASS Ladies 49'er World Champion)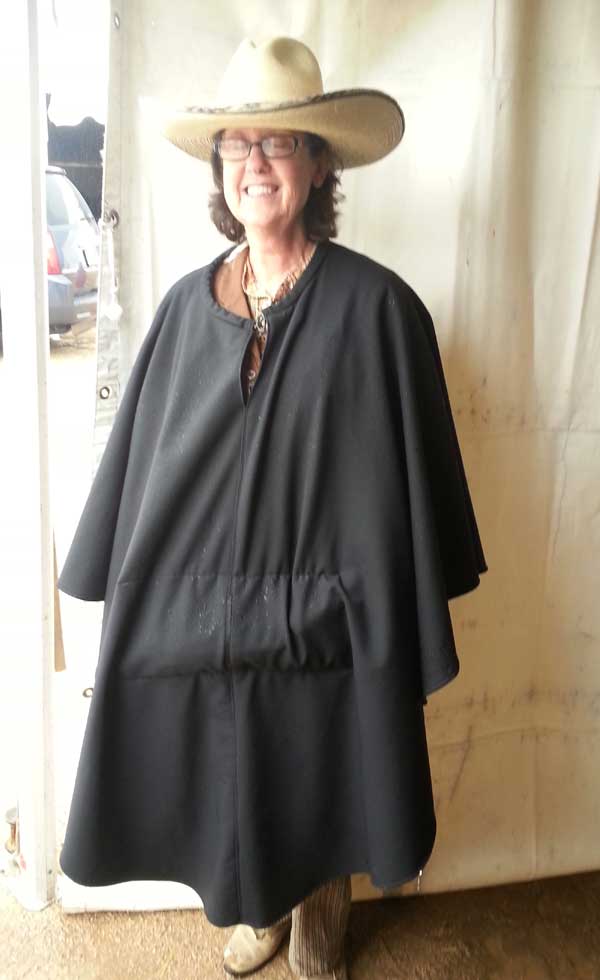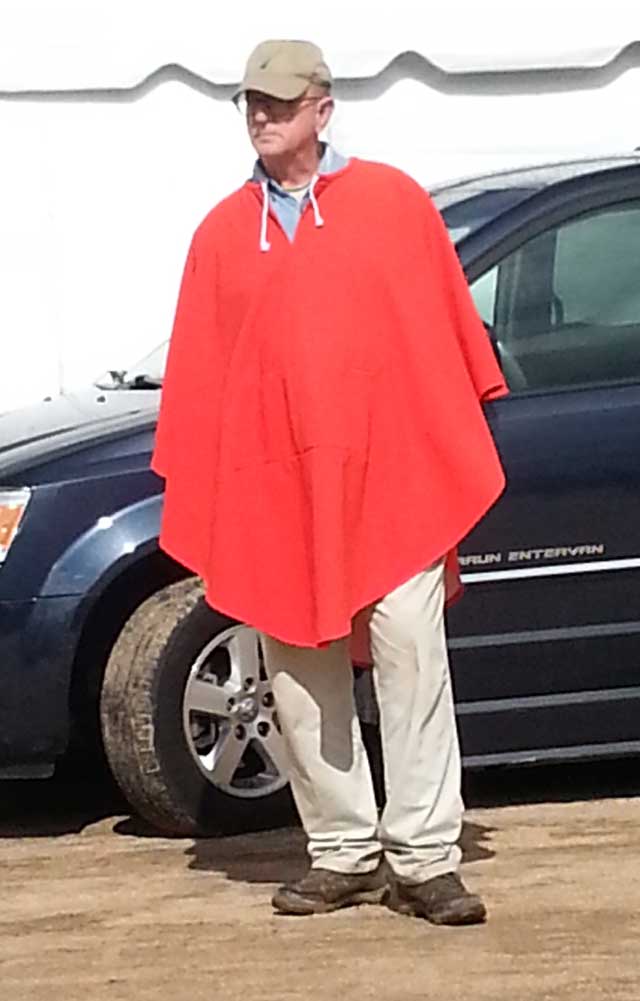 Order Form in Adobe Acrobat .pdf format, MS Word .doc format, and as a webpage.