Cowboy Action Gun Covers
Finally, a weatherproof solution for Cowboy Action Shooters to protect their valuable rifles and shotguns while they are in your gun cart in inclement weather. They are slit so you can have the lever open for safety purposes. These are made of a specially treated soft waterproof to protect your long guns. Available in short (20"-24") and long (24"-28").
Only $19.00 each or two for $34.00!

Order Form in .pdf format.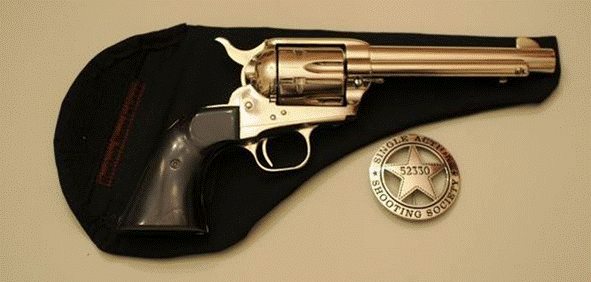 Pistol covers (5.5" or 7.5") $18.00 each or two for $32.00